Team Challenge – Evento per studenti adulti TUTTI I LIVELLI!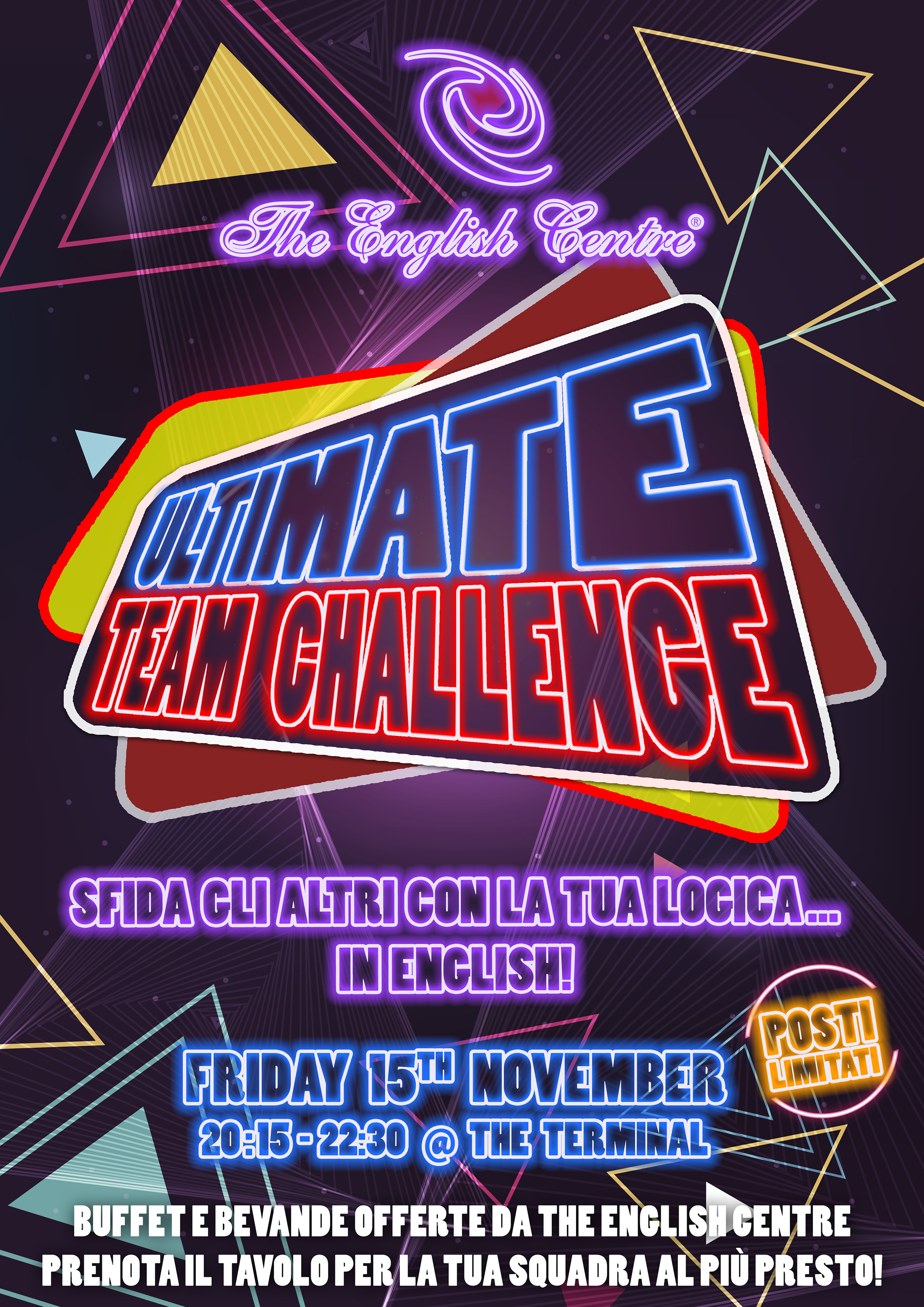 𝐂𝐚𝐥𝐥𝐢𝐧𝐠 𝐚𝐥𝐥 𝐚𝐝𝐮𝐥𝐭𝐬 𝐬𝐭𝐮𝐝𝐞𝐧𝐭𝐬!
Do you want to practice your english, play some fun games and socialize with other students and teachers?
Then come to our team challange night on Friday 15th November at 20.15 in the Terminal – via P.Paoli 28.
Food and drink offered, prizes to be won!
𝐁𝐨𝐨𝐤 𝐲𝐨𝐮𝐫 𝐭𝐞𝐚𝐦'𝐬 𝐩𝐥𝐚𝐜𝐞 𝐢𝐧 𝐫𝐞𝐜𝐞𝐩𝐭𝐢𝐨𝐧 𝐧𝐨𝐰!